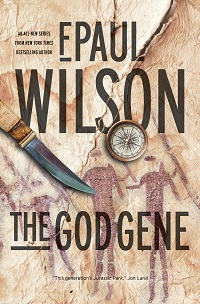 NOW AVAILABLE
"Tight writing keeps this science adventure tale churning with the pace of James Rollins toward a conclusion worthy of Michael Crichton."  Publisher's Weekly
"During a couple of long flights last week, I wound up so engrossed in "The God Gene" I would have welcomed a flight delay."  Star Ledger review
The Novel:
Rick Hayden and Laura Fanning of Panacea return to encounter another mindbending scientific scenario in, The God Gene, the new thriller by F. Paul Wilson.
Rick's brother, Keith, a prominent zoologist at NYU, walks out of his office one day and disappears. The only clues they have are in his brother's book, which mentions "the God Gene."
A million or so years ago, a gene designated hsa-mir-3998 appeared as if by magic from the junk DNA of the hominids who eventually evolved into Homo sapiens. It became a key player in brain development—specifically creativity—and laymen started calling it "the God Gene." Keith had been tracking this gene through the evolutionary tree, and was excited by an odd blue-eyed primate he brought back from East Africa. But immediately after running the creature's genetic code, he destroyed all the results and vanished.
Rick and Laura's search takes them to an uncharted island in the Mozambique Channel, home of the dapis—blue-eyed primates whose DNA hides a world-shattering secret. In a globe-spanning mixture of science, mystery and adventure reminiscent of Michael Crichton, The God Gene takes you to the edge of evolutionary theory and beyond…way beyond.
"Looming over the twisting plot is the enigma of ICE, the "intrusive cosmic entities" that may connect this series with Wilson's Repairman Jack books." Publisher's Weekly
Read an excerpt:
Opening Chapter
A Later Section
The God Gene interviews:
with Derek Gunn for The Big Thrill
with Heather Graham: At the Crossroads of Crichton and Lovecraft
I'm not touring for The God Gene, but signed copies can be had at:
The Poisoned Pen
VJ Books
Available everywhere:
Amazon
B&N
Kobo
Local Independent Bookstore
Audio
---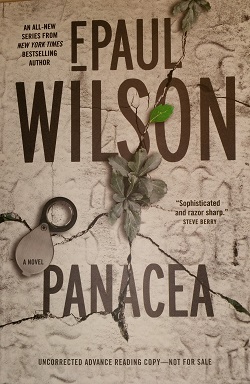 AVAILABLE NOW IN PAPERBACK!
"An intelligent, intriguing, fast-moving blend of science fiction and thriller.  Wilson's complex, entertaining, smart story…flies at jet speed. The dialogue is seamless, natural, and ratchets up the tension."  Kirkus Reviews
"TOP PICK! ****1/2 – The world of secret societies and miracle cures… grabs readers and holds on tight till the very end." RT Book Reviews
"A suspenseful paranormal thriller…an entertaining tale, underlined by a clear battle between good and evil." Publisher's Weekly
The Novel:  Medical examiner Laura Fanning has two charred corpses and no answers. Both bear a mysterious tattoo but exhibit no known cause of death. Their only connection is a string of puzzling miracle cures. Her preliminary investigation points to a cult that possesses the fabled panacea–the substance that can cure all ills–but everyone knows that's impossible.
Or is it?
Laura finds herself enmeshed in an ancient conflict between the secretive keepers of the panacea and the equally secretive and far more deadly group known only as 536, a brotherhood that fervently believes God intended for humanity to suffer, not be cured. Laura doesn't believe in the panacea, but that doesn't prevent the agents of 536 from trying to kill her.
A reclusive, terminally ill billionaire hires Laura to research the possibility that such a cure exists. The billionaire's own body guard, Rick Hayden, a mercenary who isn't who he pretends to be, has to keep her alive as they race from continent to continent to find the legendary panacea before the agents of 536 can destroy it.
"Panacea races through its suspenseful tale with never a wasted word. It's a lean swift thriller with a core of cosmic speculation, and its pace and suspense may steal your breath. I defy anyone to read the opening and not plunge into the book." – Ramsey Campbell
"Sophisticated and razor sharp, this cataclysmic story of action, history, and secrets is as imaginative as it is compelling. F. Paul Wilson shows once again why he is a grand master of the genre. So take a deep breath, hang on, and enjoy the ride." – Steve Berry
"For as long as civilization has existed, mankind has sought the ultimate cure—a stunning tale of a terrifying miracle." — Scott Sigler
Available everywhere:
Amazon
B&N
Kobo
Local Independent Bookstore
Audio
---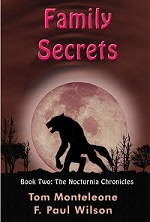 Synopsis:  The sequel to Definitely Not Kansas, this second volume of the Nocturnia Chronicles by F. Paul Wilson and Tom Monteleone continues the story of Ryan and Emma, trapped in a parallel universe called Nocturnia.
Nocturnia…where the monsters have their own nation states and humans are either slaves, or food, or both. Where even the flowers will suck your blood if you venture near.
In their search , Emma and Ryan are helped by a variety of displaced humans and monsters ranging from Ambrose Bierce to vegetarian werewolves. During their attempts to escape from the fierce renegade ruler, Falzon, Ryan and Emma embark on an odyssey of adventure and revelation of not only a strange nightmare world . . . but also about themselves.  As they search for a way home, they come to suspect they did not arrive in Nocturnia by accident. But if not, why are they here? Are their destinies somehow entwined with this nightmare world?
---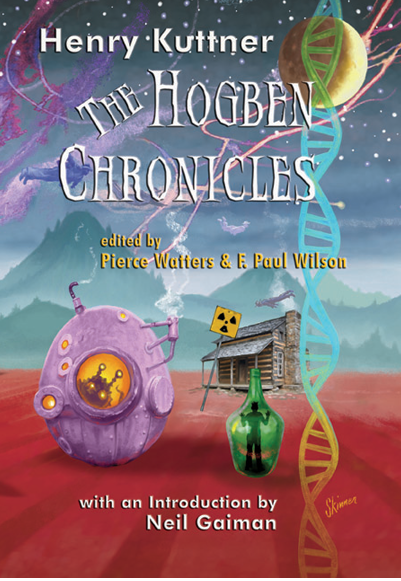 Synopsis:  Henry Kuttner's unique tales of the strangest family you've never met. All five stories collected together for the first time—edited by Pierce Watters and Yours Truly.
Wait . . . did you just say "Who's Henry Kuttner?" Good question. This gifted writer has been largely forgotten.
Maybe because he died young (at age 42). Maybe because he published under too many pseudonyms (seventeen). Or maybe because novels weren't his thing. His strength was in the short form and those tend to be ephemeral. Then again, maybe he's off the radar because he didn't stick to one genre.
He wrote horror ("The Graveyard Rats"), sword and sorcery (the Elak of Atlantis series), science fiction ("The Twonky"), whimsical fantasy ("A Gnome There Was"), and unclassifiables such as the mutant hillbilly tales collected here.
I love these stories. That's why I helped hunt them all down to gather between a single set of covers. Now you can love them too. We even have cool illustrations by Cortney Skinner. What's not to like?
 Only $2.99 for the Kindle Ebook
---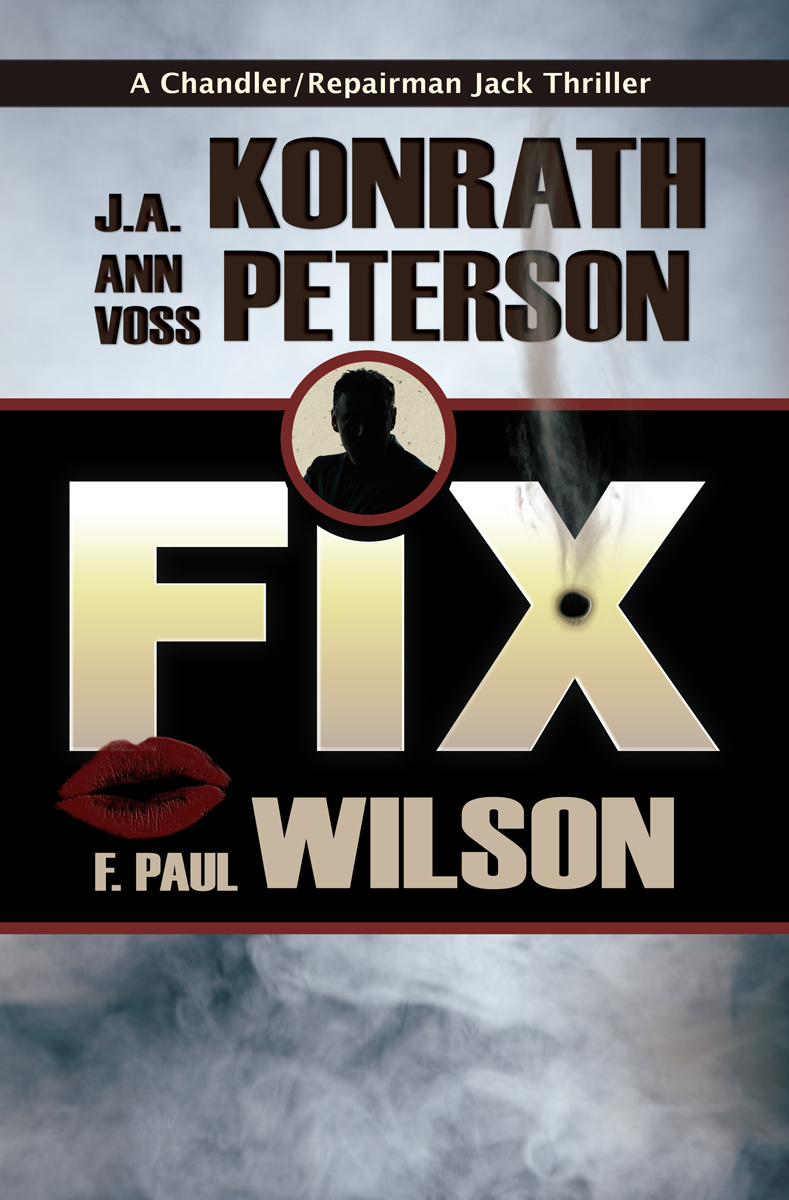 Synopsis:  A novella-length Repairman Jack mashup with Codename Chandler
Her codename is Chandler. She's a spy for a secret government agency. Trained to be the best of the best, no man is her equal.
That is, until she meets Repairman Jack.
Travelling to the Big Apple, Chandler isn't told what her mission is. Only that it's a big one. Forced to scavenge for weapons, she meets up with New York's #1 vigilante, and sparks fly.
But Jack and Chandler have more to deal with than each other. When a blackmail scheme turns into a terrorist plot, it will take their combined efforts to save the city.
Or die trying.
$1.99                 A Kindle Worlds Exclusive
---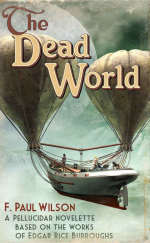 Synopsis: A Pellucidar novelette written with the approval of the Edgar Rice Burroughs estate. A plague is spewing forth from the Dead World, the stationary moon that hovers over the Land of Awful Shadow in the land within the Earth. David Innes, Emperor of Pellucidar, and the eccentric inventor, Abner Perry, rig a balloon to carry them to the Dead World. But Pellucidar's mysterious moon is not what it seems, and far more bizarre than they ever dreamed. It holds the answer as to how Pellucidar was formed – and how it will be destroyed. Can they stop the plague before it wipes out all life in the Inner World?
---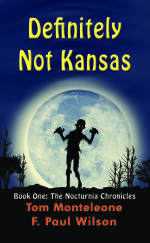 Synopsis:  A world called Nocturnia… a nightmare place, populated by every monster you've ever heard of – werewolves, vampires, zombies, trolls, yeti, Frankensteinian patchwork creatures – and some you probably haven't. Monsters aren't the exception on Nocturnia, they're the rule. In fact, they rule: Each monster type has its own country and government and culture. Humans are a very persecuted minority in Nocturnia – those who aren't slaves are food.
Emma and Ryan arrived here in search of their lost brother, and now they fear they'll never get home.
---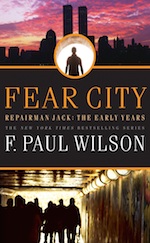 Synopsis: The concluding chapter of Repairman Jack: The Early Years, the prequel trilogy focusing on the formative years of Wilson's globally popular supernatural troubleshooter.The strands of Jack's life, established in the first two books, Cold City and Dark City, are now woven into a complete pattern.
Centered around the events leading to a terrible explosion in New York City in 1993, Fear City shows the final stages of young Jack becoming Repairman Jack. A dark story, full of crisscrossing plots and startling mayhem, with secret agents, terrorists, a freelance torturer, a secret society as old as human history, love, death, and a bleak triumph. Jack threads his way through this intricate maze, as people he loves are stripped away from him in a way that presages the later epic series of novels.
---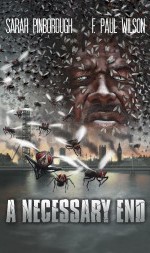 Synopsis: LIFE CAME OUT OF AFRICA… But now it's death's turn… It spreads like a plague but it's not a disease. Medical science is helpless against the deadly autoimmune reaction caused by the bite of the swarming African flies. Billions are dead, more are dying.
A very few seem immune. They call themselves mungus and preach acceptance of the plague, encouraging people to allow themselves to be bitten by "the flies of the Lord" so that they may join Him in the afterlife.
A Necessary End is about apocalypse, about love, about the fragile bonds that hold marriages and civilizations together. But mostly it's about truth – how we find it, how we embrace or reject it, and how we must face the truths within ourselves.