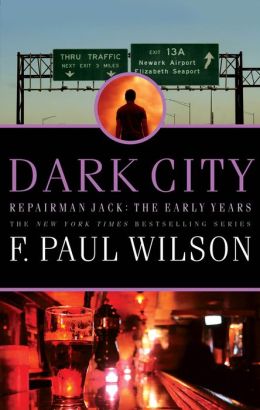 Dark City
is the second of a new prequel trilogy, Repairman Jack: The Early Years by F. Paul Wilson.
It's February 1992. Desert Storm is raging in Iraq but twenty-two-year-old Jack has more pressing matters at home. His favorite bar, The Spot, is about to be sold out from under Julio, Jack's friend. Jack has been something of a tag-along to this point, but now he takes the reins and demonstrates his innate talent for seeing biters get bit. With a body count even higher than in Cold City, this second novel of the Early Years Trilogy hurtles Jack into the final volume in which all scores will be settled, all debts paid.
Early Review:
SFRevu
Excerpt:
TOR
Availability:
Amazon
,
Barnes & Noble
and
Indiebound
When Karen Lindley's daughter is snatched from her swing set, Karen discovers that her town—Wayward Pines—is not the place she thought it was. In response, the distressed mother, who grew up a Quaker and has never seen a gun, steals weapons from the sheriff's office and tools from a local hardware store. Frantically racing to rescue her stolen daughter, she is surprised to discover she knows how to expertly handle these dangerous, heavy tools.
And it suddenly occurs to Karen that not only has her town changed, she has no idea who she is either!

Excerpt & Availability: Amazon