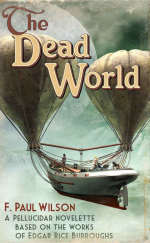 Synopsis: A Pellucidar novelette written with the approval of the Edgar Rice Burroughs estate.A plague is spewing forth from the Dead World, the stationary moon that hovers over the Land of Awful Shadow in the land within the Earth. David Innes, Emperor of Pellucidar, and the eccentric inventor, Abner Perry, rig a balloon to carry them to the Dead World. But Pellucidar's mysterious moon is not what it seems, and far more bizarre than they ever dreamed. It holds the answer as to how Pellucidar was formed – and how it will be destroyed. Can they stop the plague before it wipes out all life in the Inner World?
---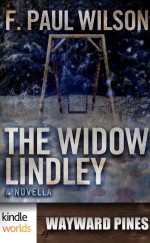 Synopsis: Inspired by the "Wayward Pines" TV series.
When Karen Lindley's daughter is snatched from her swing set, Karen discovers that her town—Wayward Pines—is not the place she thought it was. In response, the distressed mother, who grew up a Quaker and has never seen a gun, steals weapons from the sheriff's office and tools from a local hardware store. Frantically racing to rescue her stolen daughter, she is surprised to discover she knows how to expertly handle these dangerous, heavy tools. And it suddenly occurs to Karen that not only has her town changed, she has no idea who she is either!
---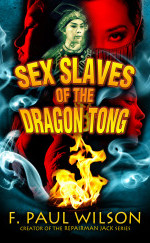 Synopsis: Yellow Peril… how can a phrase that reeks so of racism and paranoia yield a body of fiction so… cool?The term originated in the late nineteenth century. Chinese immigrants were flooding our western shore and spreading throughout the country at a time when their homeland was growing more and more militaristic. Could this mass immigration be a silent first wave of an eventual invasion?

Chinese villains became regulars in the penny dreadfuls. In 1913 Sax Rohmer created the paradigm for all oriental evil from then on: Fu-Manchu… (from the Foreword)
---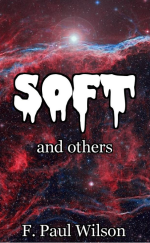 Synopsis: Wilson's hard-to-find first collection of short fiction is available again – with bonus stories exclusive to this ebook edition.
"F. Paul Wilson is among the finest storytellers of our time." (Rocky Mountain News)
"Biting themes…stinging tales…sharp social satire." (Kirkus Reviews)
"Reminiscent of TV's 'Twilight Zone'…vivid and viscerally wrenching…"(Publishers Weekly)
---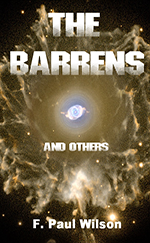 Synopsis: The Barrens and Others is the first new collection of fiction in years by bestselling author F. Paul Wilson. From The Keep, nearly twenty years ago, to this year's Legacies, Wilson has been one of the most dependable names for fine storytelling in whatever genre he chooses.
In The Barren and Others, Wilson lets his fertile imagination run wild, traveling from the Old West of Doc Holliday to the Pine Barrens of present-day New jersey and encountering many strange, suspect, and supernatural happenings along the way. From urban mercenary Repairman Jack, hero of Wilson's recent novel, Legacies, to the obese and food-obsessed Topsy, Wilson's wild array of characters get caught up in adventures both fascinating and horrifying.
A first-rate collection of first-rate tales, ranging from Lovecraftian to Western supernatural, with many mysterious combination in between, The Barrens and Others will be a treasure for Wilson's established fans and to those discovering Wilson for the first time.
---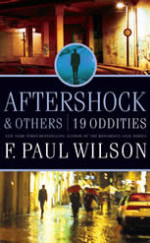 Synopsis: Aftershock & Others is the third collection of short fiction by New York Times bestselling author F. Paul Wilson, hailed by the Rocky Mountain News as "among the finest storytellers of our times."
The title novelette won the Bram Stoker Award and its companions touch on the past, present, and future—from the inflationary insanity of Weimar Germany ("Aryans and Absinthe") to disco club–era Manhattan ("When He Was Fab"), to the rationing of medical services in a grim near future ("Offshore"). Wilson's stylistic diversity and versatility are on display in stories that pay tribute to Ray Bradbury ("The November Game"), use a sentient killer virus as a point-of-view character ("Lysing toward Bethlehem"), and pay unabashed homage to pure pulp fiction in two yellow peril stories ("Sex Slaves of the Dragon Tong" and "Part of the Game"). And finally, Wilson treats us to his popular antihero Repairman Jack at his most inventive: trapped in a drugstore with four killers ("Interlude at Duane's").
---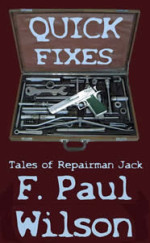 Synopsis: Finally! All the Repairman Jack short fiction – many hard to find, one nigh impossible – collected for the first time. QUICK FIXES includes: "A Day in the Life" "The Last Rakosh" "Home Repairs" "The Long Way Home" "The Wringer" "Interlude at Duane's" "Do-Gooder" "Piney Power" plus author introductions to each story.
---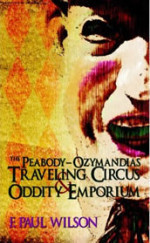 Synopsis: A novella culled from "Freak Show," the nigh impossible to find anthology F. Paul Wilson edited back in 1992. It involves the Otherness and ties into both the Repairman Jack series and The Adversary Cycle. Follow Oz and his band of freaks as they tour the country on a dark mission that threatens the nature of reality itself.
---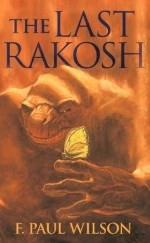 Synopsis: Repairman Jack finds himself, and his friends, at a traveling carnival. During a look through the freak show, they come across what was believed to be extinct: a Rakosh. Or is it? Jack had made sure that the Rakoshi were dead — exterminated. Jack style. But now, somehow, there appears to be evidence of a Rakosh.
---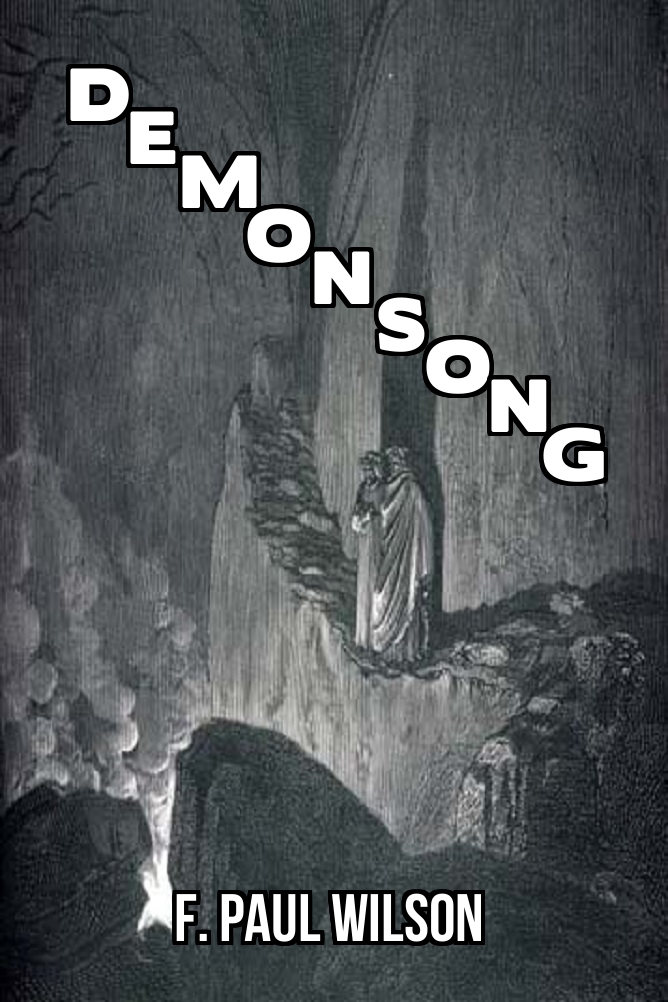 Synopsis: The first meeting between Glaeken and Rasalom, back in the dim recesses of the First Age. Written in the 1970s, and in a style geared more toward fantasy than the hardboiled prose of the Repairman Jack novels, "Demonsong" kicks off Wilson's massive Secret History of the World.
---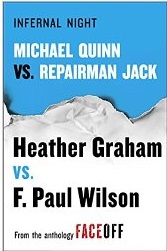 Synopsis: In this short story from the thrilling anthology FaceOff, Heather Graham and F. Paul Wilson—along with their popular series characters Michael Quinn and Repairman Jack—team up for the first time ever.
Jules Chastain, the last surviving member of a wealthy New Orleans family, has a problem. And he's hired Repairman Jack to fix it.
It seems that Chastain "appropriated" an artifact from a fellow collector, Madame de Medici, and she wants it back. But the item—an ancient ring—is located somewhere in the family mausoleum and Chastain is too terrified of the wrath of his enemies to even leave his house to look for it. Meanwhile, Michael Quinn, himself a bit of an independent contractor, is waiting in the mausoleum when Jack arrives. And it's Quinn—whose day job at The Cheshire Cat curiosity shop in New Orleans has made him familiar with mystical objects—who tells Jack that they are dealing with more than just a ring. They're dealing with one of the Seven Infernals. Which means a simple retrieval job just got much more dangerous.